Vigna Roda, Euganean Hills Wines
The Euganean Hills Park with his historical and natural richness is the natural landscape in which the Strazzacappa family has rooted its entire wine tradition by putting years of work and passion for wine into Vigna Roda. The area, located within the Regional Park, is particularly suitable to viticulture: nature is safeguarded and pedoclimatic conditions are favourable to the growth of Euganean Hills vineyards. The winery of Strazzacappa family, now led by Gianni and his wife Elena, is a young and dynamic reality, already established in the production of high quality wines.
Production
The Euganean Hills have been known since ancient times for the peculiar geological features of their soil. As a matter of fact, each hill has a different destination: some were formed by a volcanic cone lava flow; others, instead, are an upheaval of marine calcareous soil due to underlying magma push. The richness of these lands grants the possibility to address and aim cultivations of different varieties of grapes. Owing to thus, Vigna Roda has decided to produce and vinify authochthonous grapes such as the Moscato Giallo, the Serprino, as well as international species of wine namely, Merlot, Cabernet and Chardonnay. The vineyards, all located on the hills, are exposed to the south and to the west and stand out like island from the sea/land, distinguishing themselves for the meticulous care Gianni Strazzacappa devotes to them, in a symphony that forges the celebration of the vines and grapes with the order given by the geometry of the rows.
Social & Events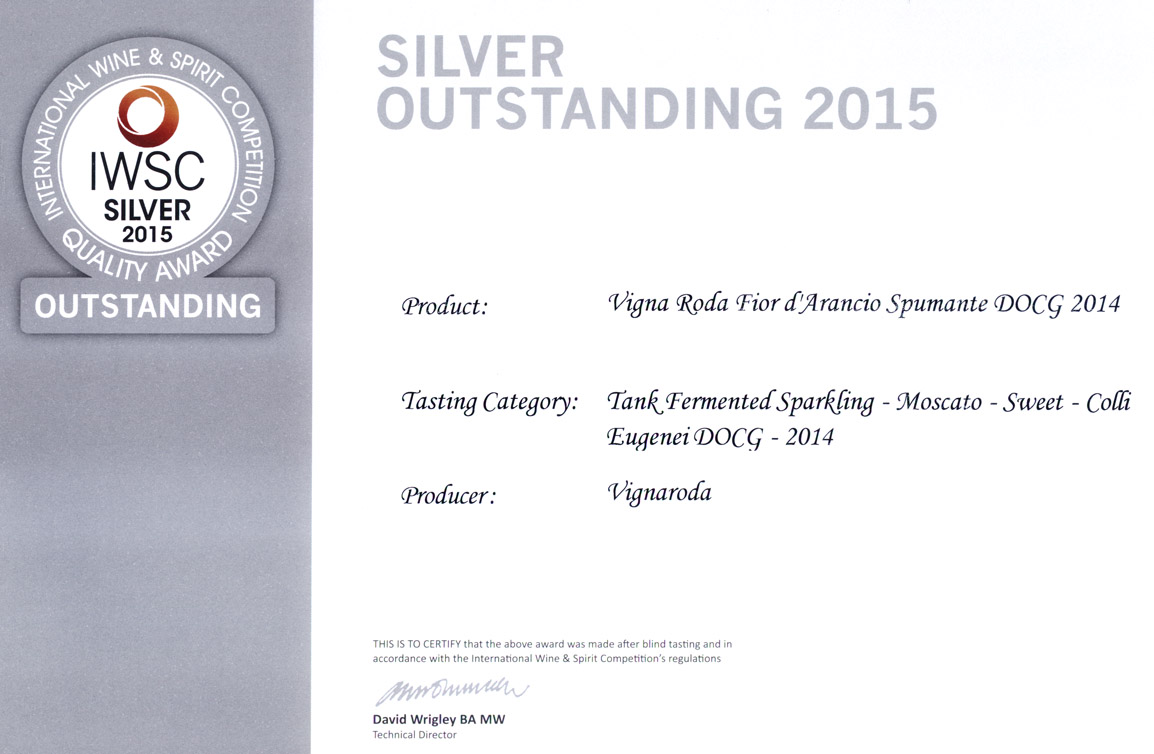 A IWSC Prize for Vigna Ròda We want to share with you a great satisfaction: we won the IWSC Silver Outstanding 2015 Prize with our Vigna Ròda Fior d'arancio Spumante DOCG 2014! >>
Azienda Vitivinicola Strazzacappa Gianni